Slope of the stress-strain diagram within the elastic zone is called "Modulus of Elasticity" or "Young's Modulus". This parameter depends only on the material type.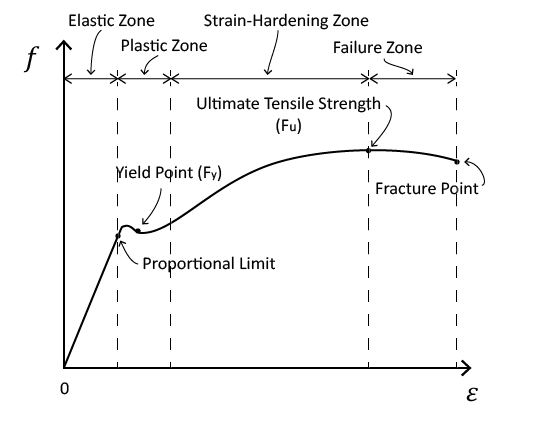 Stress-Strain Diagram


In this equation E is the "Modulus of Elasticity",

 is the applied stress in psi or ksi within the elastic limit, and

 is the corresponding strain. Since strain does not have any units, E has units of psi or ksi. For structural steel E

 29,000 ksi. A smaller modulus of elasticity translates to more a flexible (or less rigid) member.